Fall is our favorite time of year no matter where we wander, but when it comes to the perfect day, complete with colorful foliage, crisp air, and an easy-going atmosphere, it's hard to beat Stowe, Vermont. These photos are from a 1-day excursion we took to Stowe last fall. It's rare we get a travel day without any glitches but Vermont is so easygoing that she practically carried us on a bed of soft leaves from our morning stop at the cider mill to an afternoon nap in the grass.
Fuel Up: Cold Hollow Cider Mill
Hot apple cider and apple cider donuts are on the menu at Cold Hollow and they're a tummy- and soul-warming way to start the perfect fall day. Located off VT-100, just 3.4 miles north of 89, it's on the way if you're coming from Burlington. If you're staying in Stowe, take the 15-minute detour to Waterbury and start the day right.
Stowe Recreation Path
From Cold Hollow we drove into Stowe and took to foot on the 5.5-mile recreation path. The path starts behind the church on Mountain Road, which is the main road that runs through Stowe. If you're feeling ambitious, you can run or bike the path. We just wanted a casual stroll and some idyllic fall scenery. Plus we still had donuts in hand. It didn't take long to get sucked into the sights and lose track of the distance we'd covered. It was just what we wanted but be sure to only go out as far as you're willing to walk back.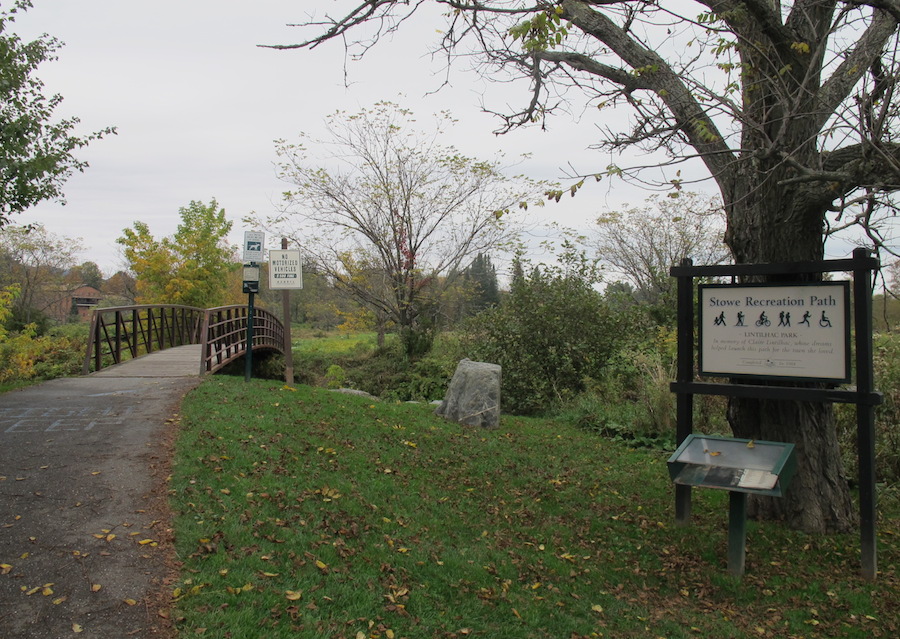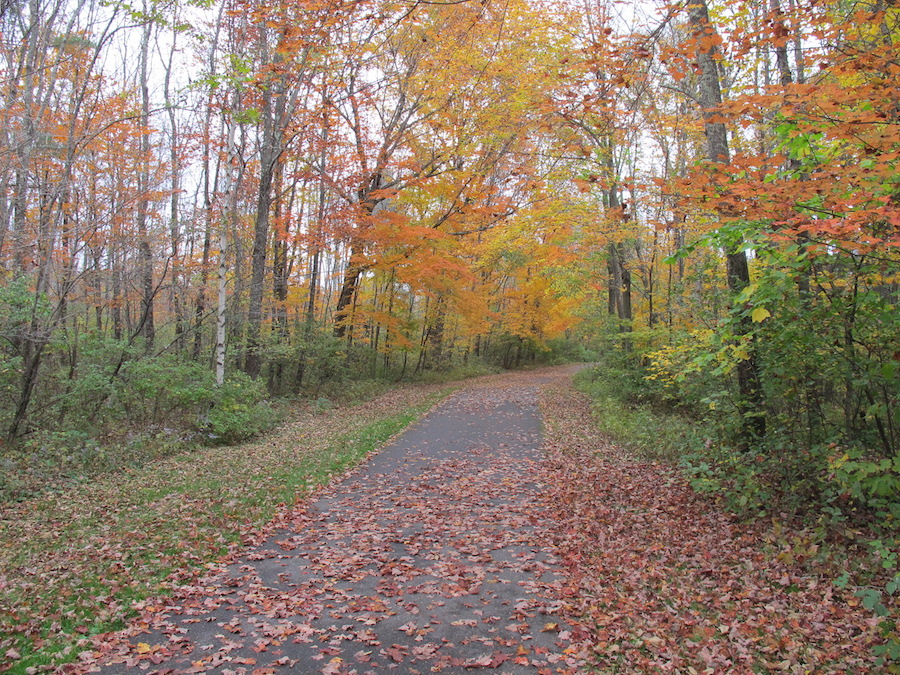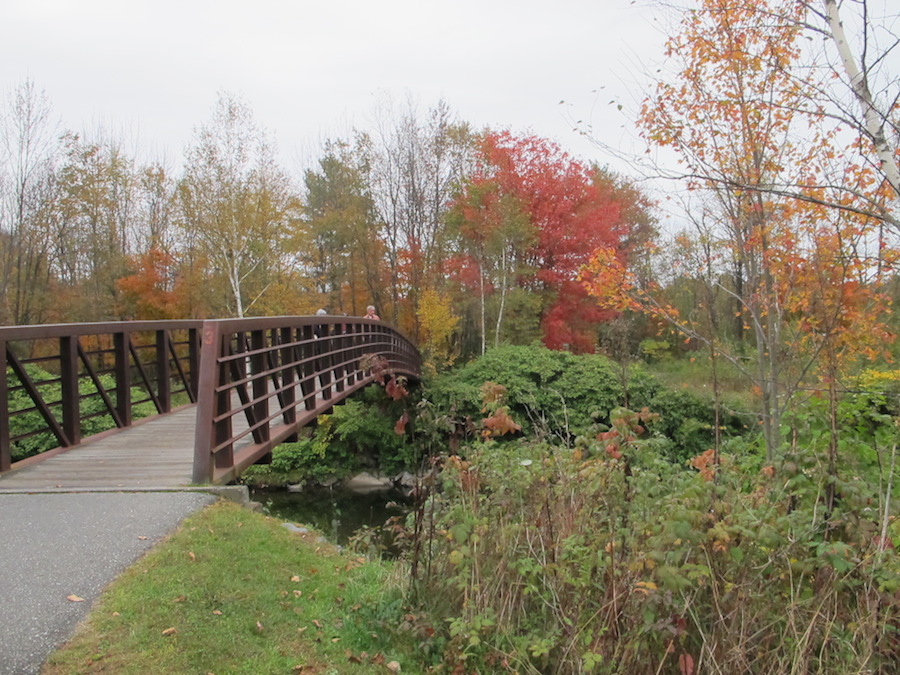 About Town
After our morning "workout," we wandered through town. Although it's small, there are some cute mountain shops and a must-see covered bridge. Once you've worked up an appetite, hit The Whip Bar & Grill for lunch. If you just can't get enough of the crisp mountain air, ask for a seat on the patio. We sure did.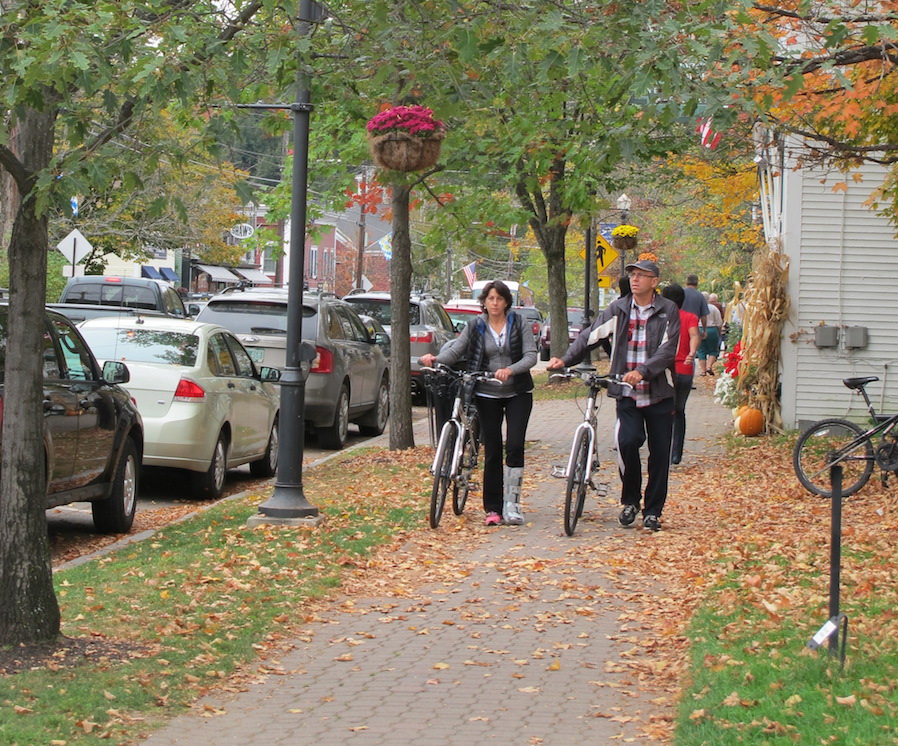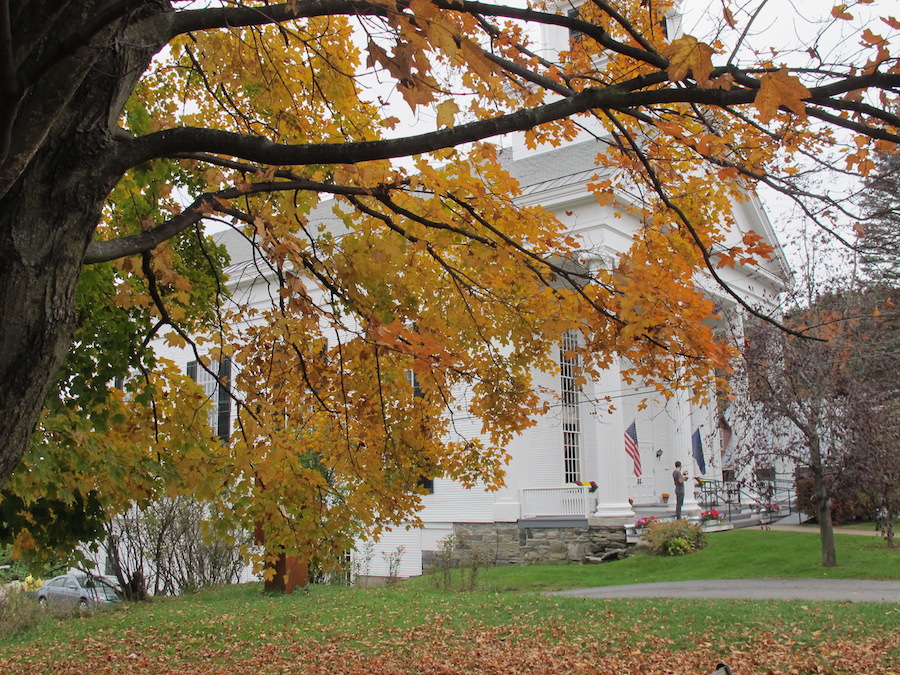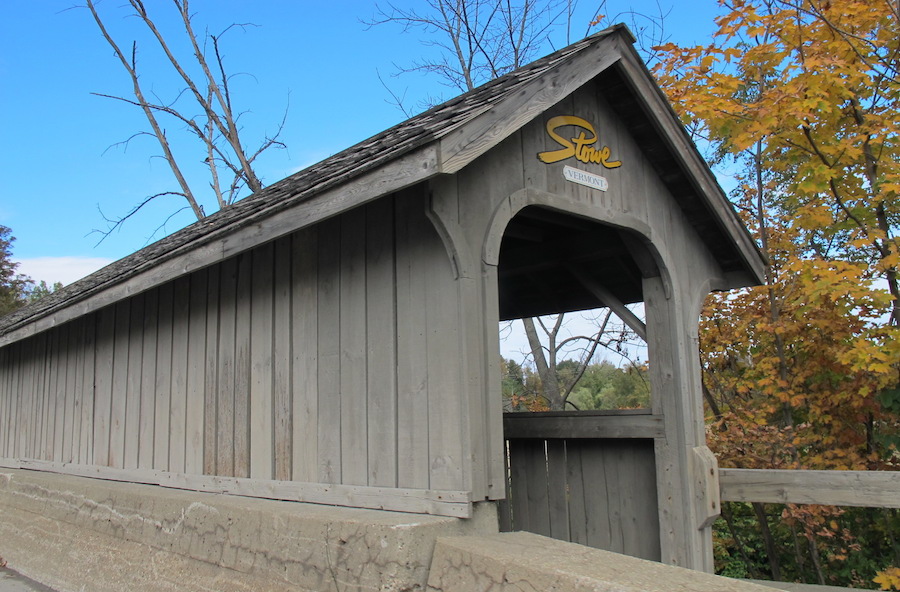 The Trapp Family Lodge
We capped off our perfect day in Stowe with a trip to the Trapp Family Lodge. Yup, it's that Trapp family. This scenic mountain resort, just a few miles from town, is owned by the Von Trapp family who chose the site because it reminded them of their home in the Austrian Alps. As such, on a clear fall day, the scenery is some of the best in Vermont. After touring the grounds, settle in for an afternoon nap in one of the meadows.