Any destination that has a cool breeze and sailboats is bound to be on our list of places to visit. Nova Scotia is no exception. Jordan just can't resist arctic-like winds and sail sheets clanking against a cold mast. When we met, my ideal scenery was more akin to the Rockies—jagged peaks, winding trails, singletrack. But I admit, Jordan's draw to boats in a harbor has rubbed off and now even I can't resist the view of a lighthouse on a stormy cliff or a ship leaving port in the fog.
For two maritime romantics Nova Scotia is the place to be, so we bought a Lonely Planet and mapped out a two-week road trip that included Prince Edward Island. Up to this point, the only thing I knew about either island was that Anne of Green Gables, rolling hills, soft grasses and all, was based on PEI. For someone who grew up on the feel good books and mini series, the Lucy Maud Montgomery homestead was a planned stop, but mostly we went in search of dramatic seaside cliffs, prominent lighthouses, and working fishermen's ports.
We drove to Nova Scotia via the St. Lawrence Seaway—a breathtaking destination in and of itself. From Riviere du Loup, we turned inland and shot straight across New Brunswick and over the Confederation Bridge onto PEI.
It was a stormy day— trucks and trailers were stranded until the wind let up—but our little VW hatchback motored across the bridge and made its way to Victoria where we stretched our legs in the storm. This adorable seaside town is tiny but has some impressive attractions such as a popular playhouse, a chocolatier, and of course, a lighthouse. Given the weather, most of the town was quiet—even the show scheduled at the playhouse had been cancelled—but we were able to enjoy a treat at Island Chocolates before heading off.
We had an overnight stay in Charlottetown but our main objective was to explore coastline so we took to the coastal road and circled the island over the next several days, stopping at all the key attractions.
Point Primm lighthouse, the province's oldest, is also known as one of the prettiest points on the island. We took a tour of the lighthouse, and then enjoyed the view from the deck of Chowder House where we devoured some of the best chowder on PEI.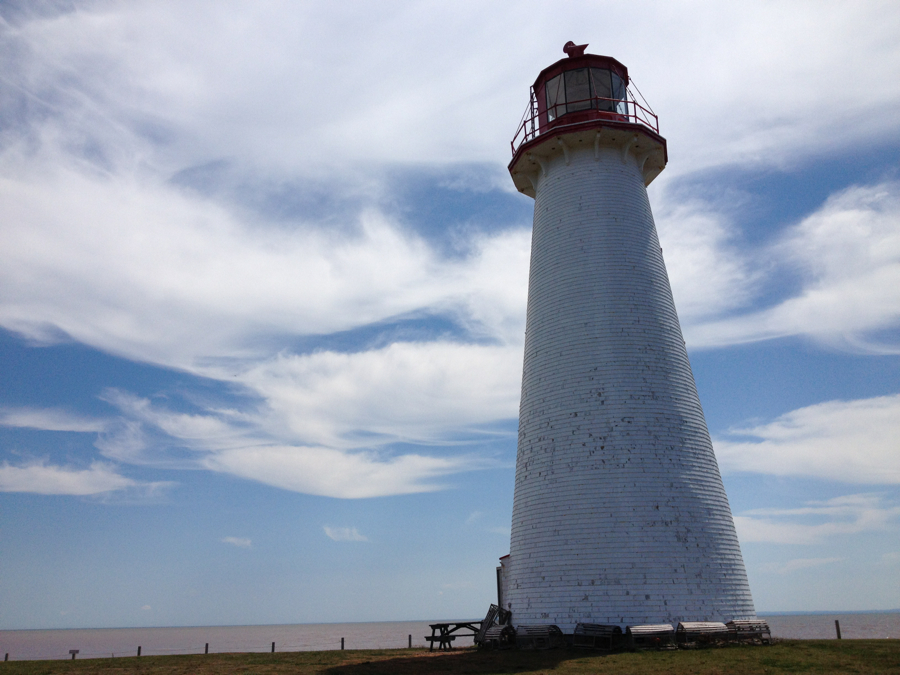 With little more than 145,000 people, the island, in many places, feels quiet and deserted, even during peak tourist season.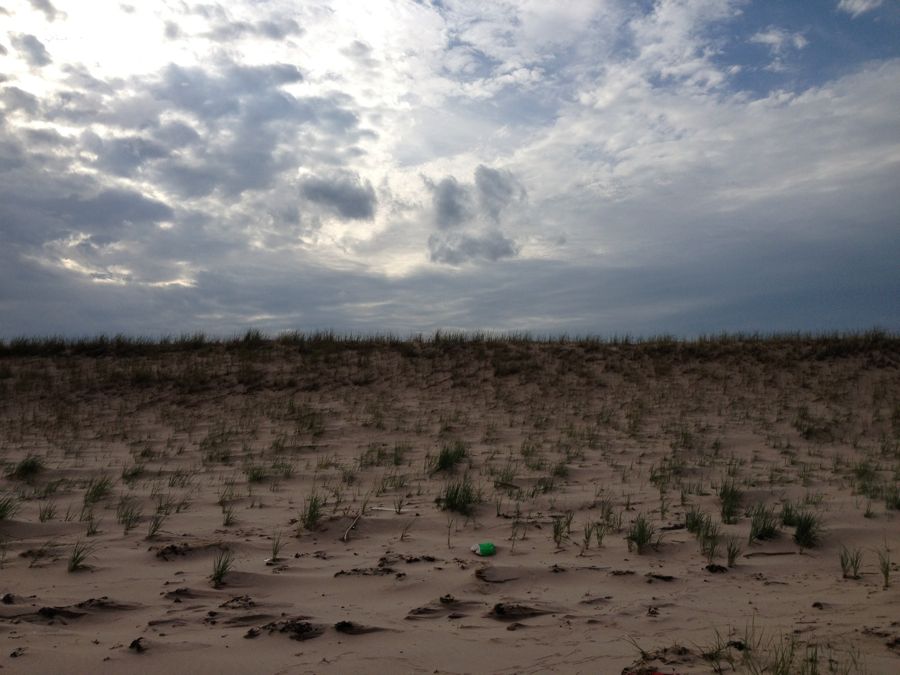 Our drive around the east side of PEI was serene, almost a bit lonely, until we pulled into The Myriad View Distillery where the owner was more than happy to regale us with stories of prohibition and the origins of moonshine. The Straight Gin, Straight Whiskey, and Straight Shine kept us warm on the cool rainy nights we spent in our tent.
Both the sights and activity pick up on the north side of the island, where you'll find Prince Edward Island National Park …
… and the Lucy Maud Montgomery homestead—the setting that inspired her popular book series Anne of Green Gables. This is by far the most populated area we encountered during our stay. The house and stables are lovely but I particularly enjoyed the walk through Balsam Hallow.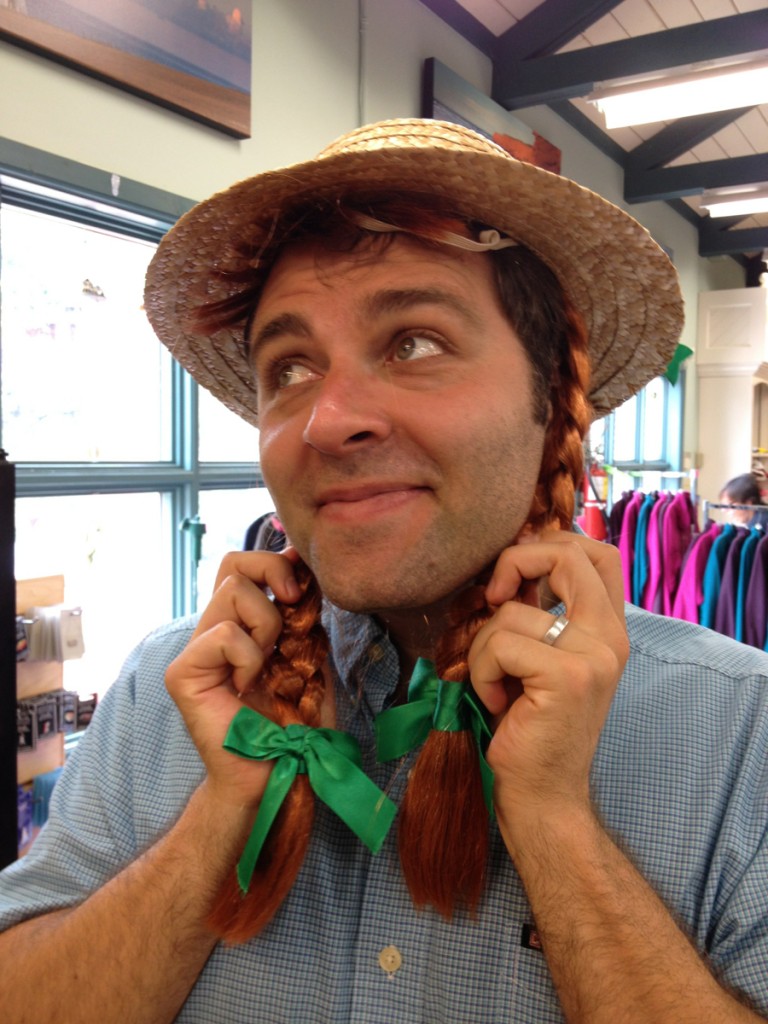 Most of our time on PEI was spent exploring deserted beaches and soaking in the remote landscape. But the day we drove past the Haunted Mansion on Highway 6 we couldn't resist stopping. And the mansion, complete with hidden passageways behind rotating bookcases, three floors of haunting sights and sounds, and a vertigo-inducing hallway, did not disappoint.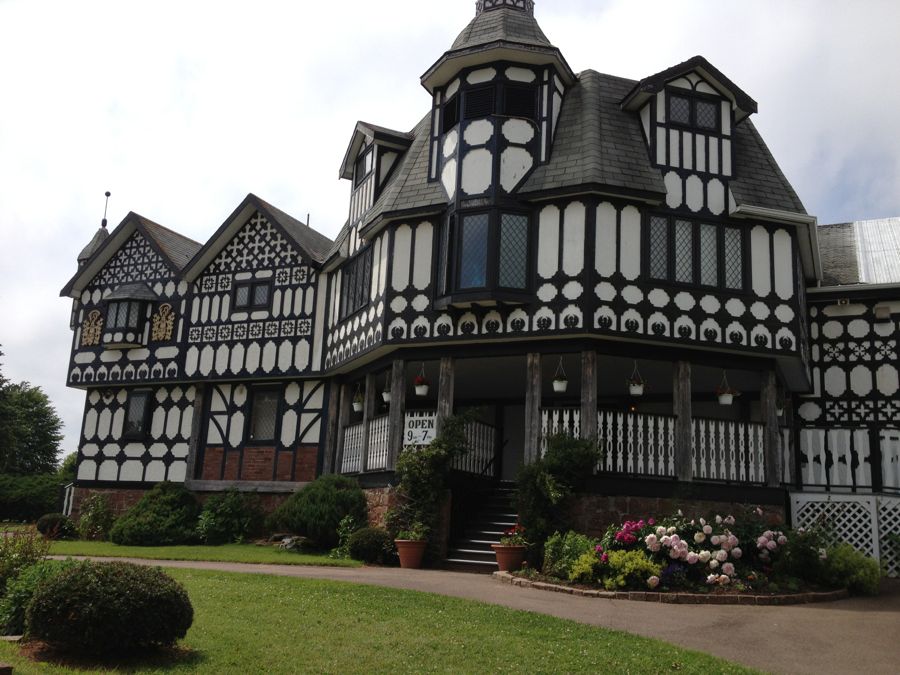 Also worth a stop, or even a detour, is the Shipwright's Café just outside Kensington, where they serve organic vegetables from the garden and high-quality seafood.
After five days on PEI it was time to hit Nova Scotia.
The biggest mistake we made on this trip was not leaving enough time to explore Cape Breton Highlands Park. Cape Breton Island, off the north side of Nova Scotia has a breathtaking park at the tip with views that rival the Pacific Coast Highway. We did, however, have plenty of opportunities to enjoy the music of the Acadians. Every small town we drove through on Cape Breton had live music of some sort—whether it was a featured musician at a local tavern or community-wide talent show at a local theater.
We also enjoyed a day of sailing out on Bras d'Or Lake thanks to Captain Greg and Cape Breton Sailing.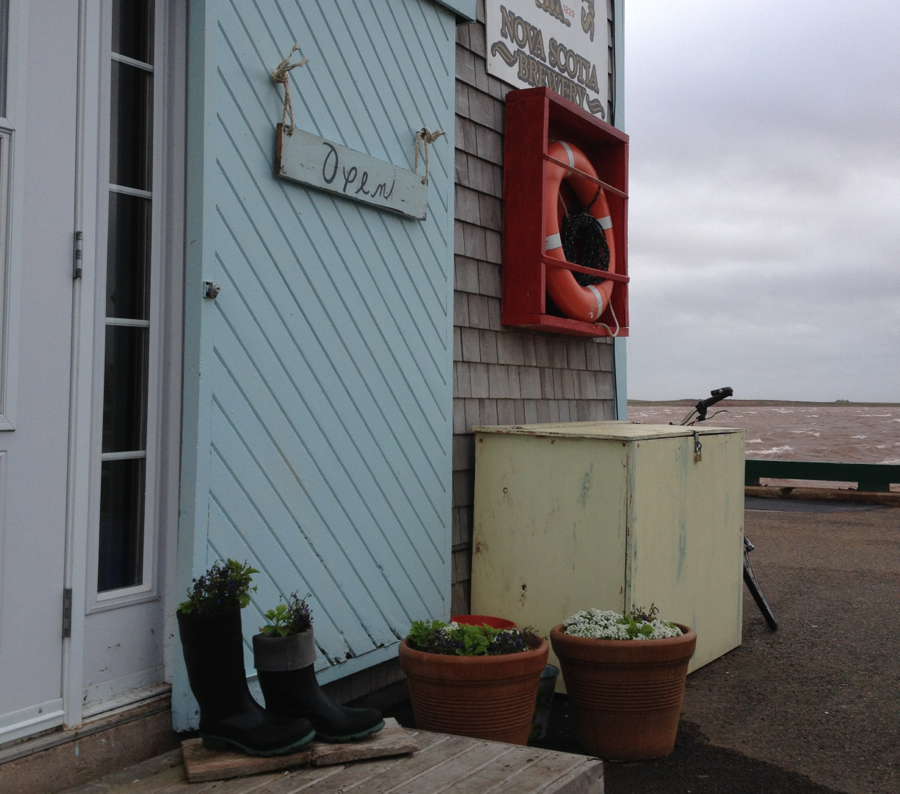 We spent one day and one night in Halifax during the annual jazz festival before making our way back to quieter coastal towns. Some of our favorite stops on Nova Scotia included …
Peggy's Cove Fishing Village—home to a popular lighthouse with stunning ocean views. Despite the big crowds, it's definitely worth a stop.
The Ovens. The campground situated above the sea offers great ocean views from your camp chair.
The entertainment at the campground café, however, is what makes this a place worth slowing down for a bit. The owners of the campground are a musical bunch and most nights deliver some variety of family members on stage. The night we were there Jennah Barry, a local artist with a smoky voice, took the stage singing show tunes and jazz favorites between banter with the camp owner/piano player, Steve Chapin. They even called the cook out of the kitchen to join them for a song or two.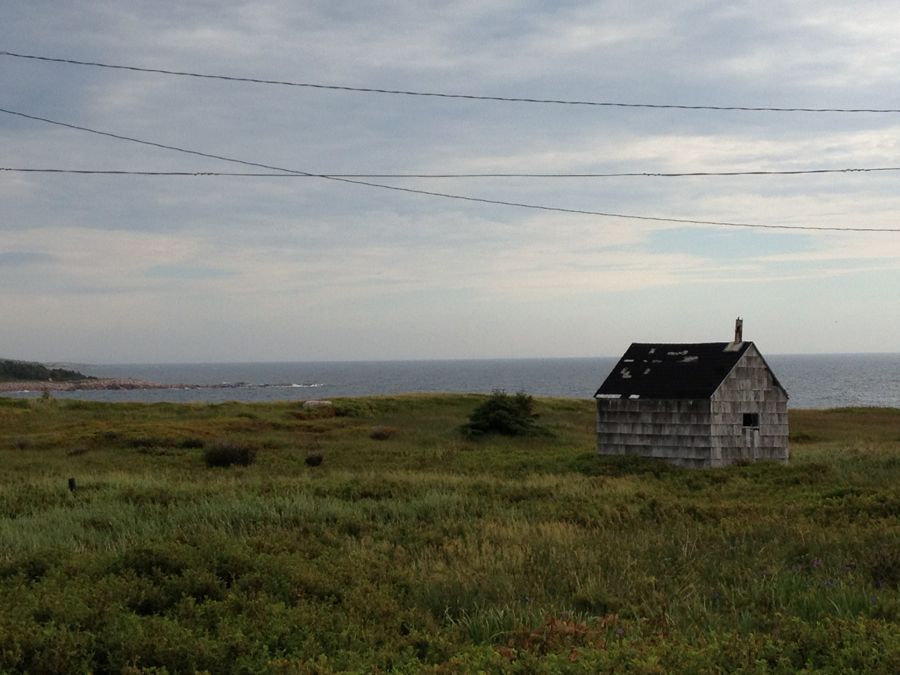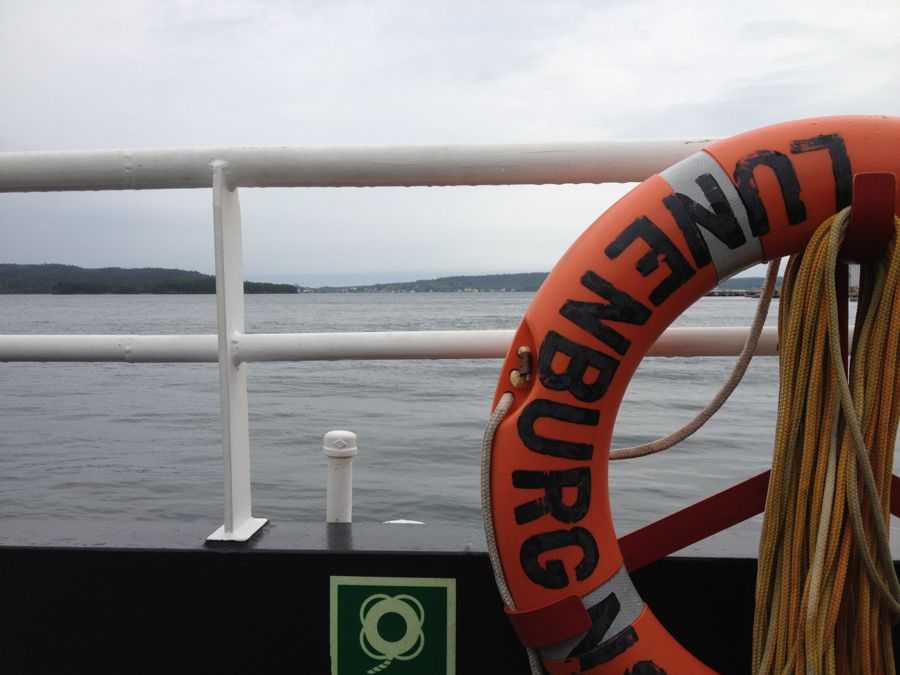 Lunenburg—a Unesco World Heritage site with brightly colored buildings, cute cafes, and lots of little seaside shops.
 Hall's Harbour—a small fishing village on the Bay of Fundy where you can watch the dramatic shifting tides while eating Lobster at the local cafe. It takes about six hours for the boats in dock to go from floating on water to sitting in the sand.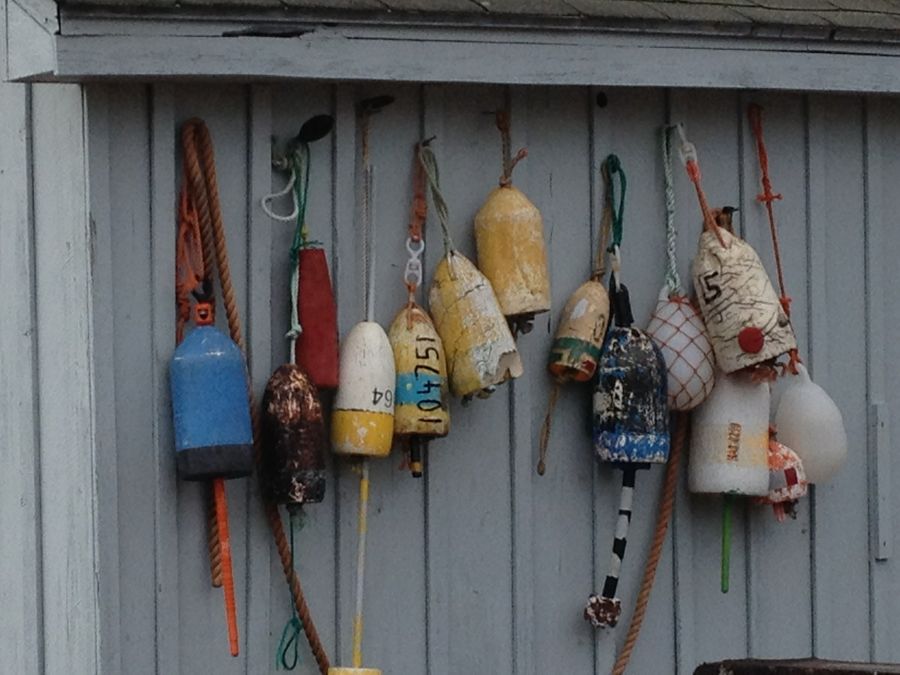 From the southern tip of Nova Scotia, we hopped a ferry to Portland Maine—a fitting end to our maritime adventure.